When ordering Libbey products on Amazon.com it can sometimes be confusing on who to contact or where to go if you have an issue with your order. Here are some tips that can help make your after-order support better.
Where to contact Amazon?
For general Amazon support you can contact Amazon regarding any issue from their Contact Us page. This will require you to click through the various options based on your inquiry to actually get to a person, either via Live Chat or Phone - https://www.amazon.com/hz/contact-us/
*NOTE - You must be logged into Amazon.com or Amazon mobile app using your Amazon account that your order was placed from to get support regarding your order*
Who sold you the product?
When you purchase a product on Amazon, that doesn't necessarily mean that Amazon sold you the product. There are also third party sellers who list and sell products on Amazon.com. You can access your Amazon order history from this link - https://www.amazon.com/gp/css/order-history. Find your order and go into your Order Details screen and look for where it says "Sold By:" Is it Amazon.com, Libbey Inc, or someone else? If you see anything other than Amazon or Libbey in the "Sold By:" section make sure to reach out to that seller for assistance as we don't have any information about the order. Please note you can click on the sellers name from this screen to see their contact information. If your order was sold by Amazon and its within 30 days, we recommend contacting Amazon support and they will be able to either process a return, replacement or refund as needed. If the order was sold by Libbey, contact us, and we are happy to provide support!
Here is an example of an order detail screen that shows the item was purchased from our Libbey Inc account.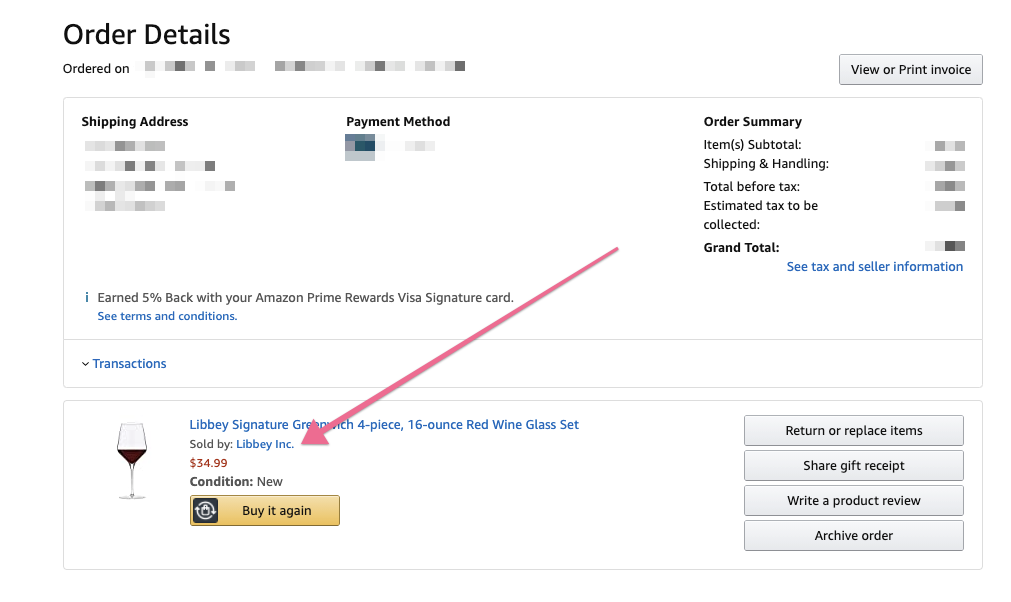 Here is an example of an order detail screen that shows the item was purchased from Amazon directly.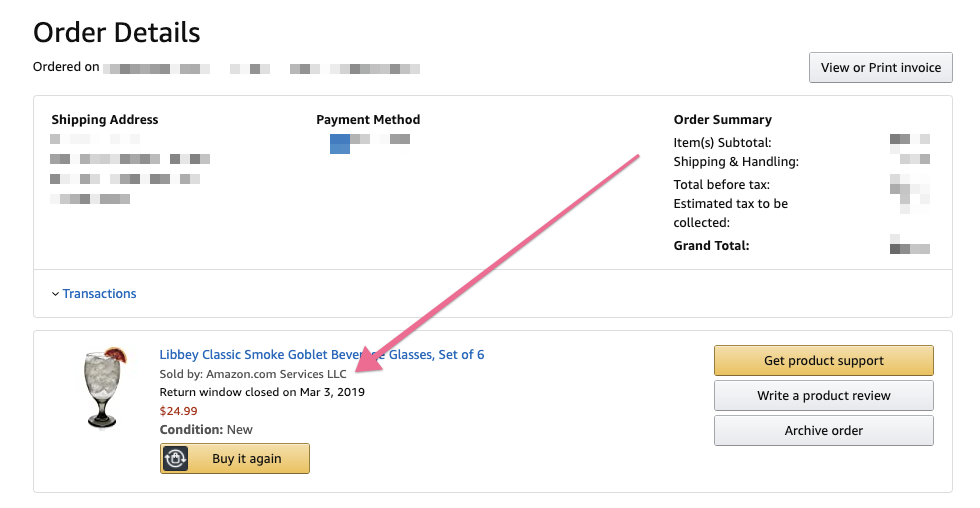 Here is an example of an order detail screen that shows items purchase through third party sellers.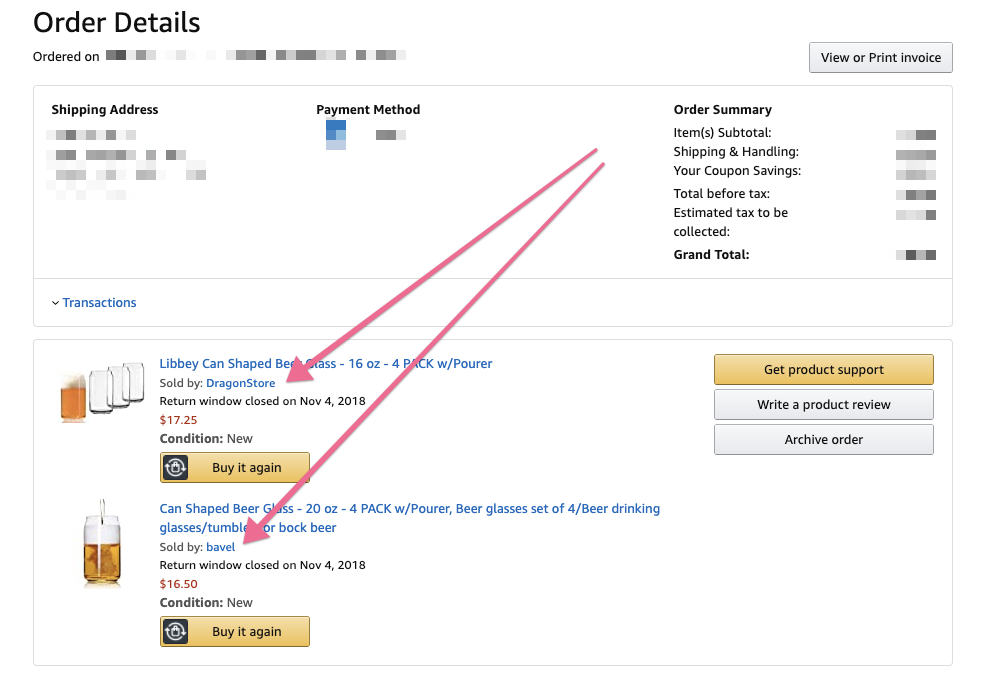 How long ago did you place your order?
Depending on how long ago you placed your order will depend on what options you have as a customer to get support for your order. If it is within the normal 30 day return window you should see options in the order detail screen for support. Outside of the 30 day window your options to get support could become limited depending on who sold you the product.